// IDENTITY
ServPower was founded in summer 2019 by Ronald Düring and Günther Schäfer. Together we unite more than 50 years of experience in engineering and erecting of industrial material handling plants. We are still on the road as and for relevant plant builders around the world. We feel at home when it comes to transport technology, automation technology, crane systems, material logistics, chain and rope hoists.
With individually configured special systems, which we also automate we are familiar.
Commissioning, maintenance, repairwork, quick solutions in case of system malfunctions via telephone and online remote support are part of our everyday work, which is why we are used to a tight hands-on mentality.
The company network spins around areas of expertise like automation technology, mechanical engineering, or certified welding.
(GALVA Anlagen-Technik GmbH) – Automation
(WABO GmbH) – Initial type testing
Ronald Düring, Managing Director
The Tour de Düring started in the Upper Austrian Inn – Quarter, more precisely in Grieskirchen – my birth. Shortly afterwards, I and my family moved to the brightly shining metropolis of Steyregg near Linz, a few kilometers east, where I was able to experience a carefree childhood up to school age. After my compulsory school years, I applied myself to a higher technical school for superstructure and polished it up with training in plant engineering and mechatronics. That was more than 20 years ago.
Since then, I have been screwing down and optimizing material logistics systems as well as galvanizing plants with sacrificing dedication – my wife notes.
Call me, write to me.
Mail: ronald.duering@servpower.at Tel.: +43 664 10 14 014
"The only way to do great work is love what you do." Steve Jobs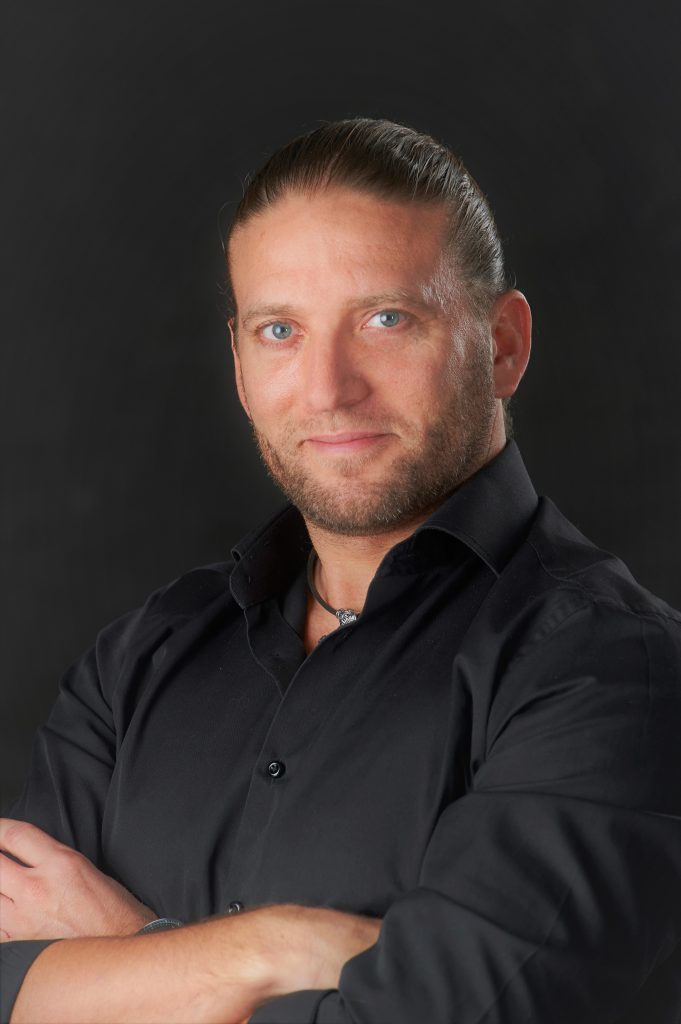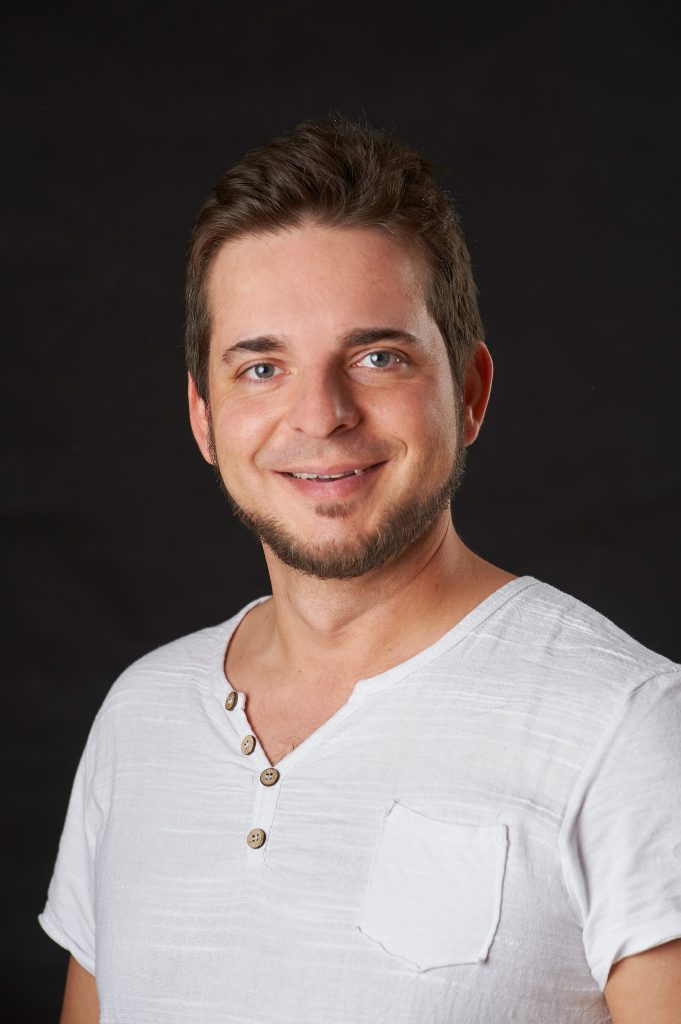 Gerhard Götzinger, Electrical Engineer
I've always wanted to aim high – professionally or privately. However, I quickly realized that this would only be possible through a smart education. So I learned how to assemble control cabinets from scratch. In the evenings I applied myself to the higher technical school for electrical engineering in Linz and graduated 2010.
Nevertheless, you never stop learning, says a wise verdict. That is why I visit the TÜV several times a year to find out more about "working under voltage" or "electrical equipment of machines". I am also a regular guest at Austrian Standards to keep myself up to date about the standards.
I demonstrated a strong hands-on mentality for about four years when I worked for the military civil protection unit.
In my private life I prefer to get high fast with the Katana DA20. It's true: the distance to certain problems grows above the clouds, and suddenly become tiny.
Mail: gerhard.goetzinger@servpower.at Tel.: +43 664 21 46 274
As we see it
Experienced with much professional competence and empathy, we want to convince across the industrial sector. We want to be the first contact for manufacturing companies, proof as a reliable partner and in the long term as a loyal part of your maintenance team – even if we are an external service provider.
SERVICE
Be it material handling technology or manufacturing: Today the highest material quality is standard. Your system has to run 24 hours a day without interruption. We know from many years of experience: Periodically recurring service intervals for cranes, conveyor or lifting systems are a basic requirement for a optimal service life. Economic service intervals immensely increase safety and the possibility that your systems run uninterrupted. And that ultimately shows your customers how reliable you are. We service every common crane conveyor technology in every size, chain and rope hoists.
"Good customer service is cheaper than worse." Sally Gronow
By the way: If you help quickly, you help twice!
That means: If a malfunction or a defect occurs, quick action must be taken. Use our individual, long-term service contracts. It's worth it in the long run. Let's talk about it.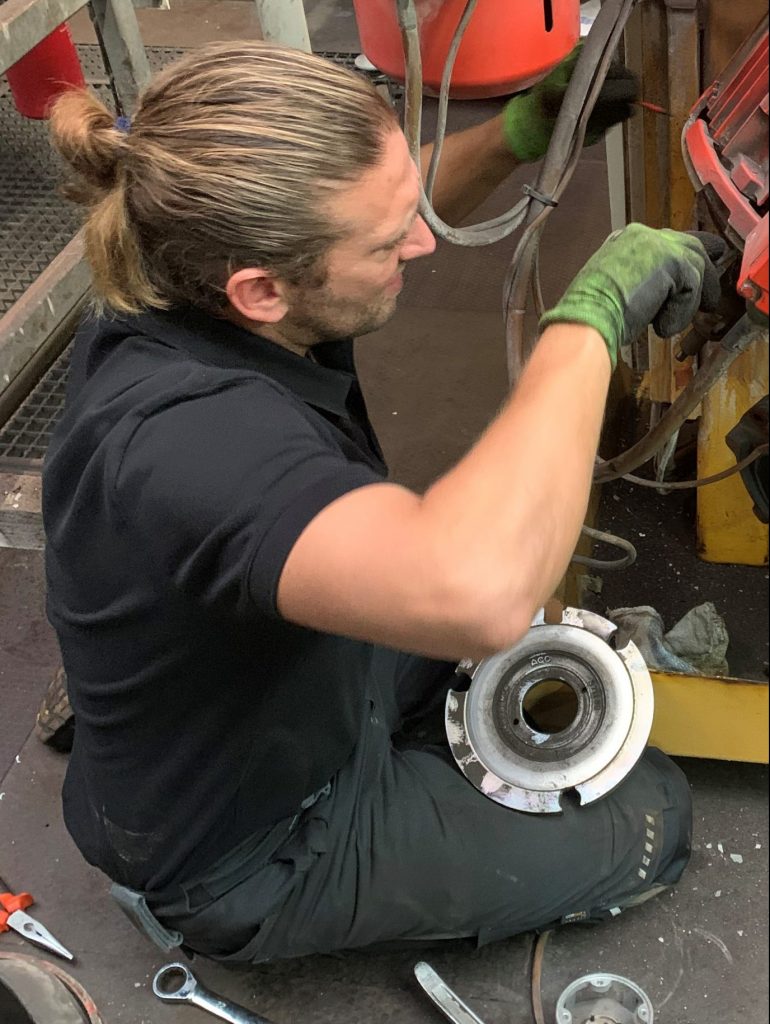 REPAIR
If possible, we repair directly or replace components on site. In some cases, such as with a chain of a chain hoist, we may take it with us for an intensive inspection. You can rely on: we only use original parts from the manufacturers.
On site
Let us know in time if components wear & tear is noticeable. We supply you with high-quality original spare parts in the shortest possible time. If you wish, we develop sets with necessary spare parts to have in stock according to actual requirements. That ensures that you have the right spare part available at all times.
MAINTENANCE
Even with the best maintenance and service, a chain, a steel cable, a hoist or the small moving parts in conveyor technology do not last forever – you and we know that. However, regular maintenance reduces wear and tear and increases productive service life. And not only save the environment, but also your wallet.
By the way: prevention pays double!
That means: The costs of regular maintenance is usually a fraction part of the costs to repair or replace a component. In addition, consequential damage and downtime will push the price.
Use our long-term maintenance contracts, which are worth it in the long run.
Remote maintenance
A breakdown does not care about business times – not even holidays.
If possible and you allow it, we online log into your system, locate and analyze a problem and solve it together via phone. This minimizes expensive downtimes.
Maintenance with a transparent overview of costs
You will receive a written protocol and photo documentation from us. All maintenance work, damages and defects are listed there.
// GOOD FRIENDS
Commendation and recognition is good for you, makes happy and confirms that you are doing the right thing. It also motivates to outgrow yourself and:
ServPower GmbH
Kiesstraße 14
4614 Marchtrenk
Opening Hours
| | |
| --- | --- |
| Monday | 8am – 5pm |
| Tuesday | 8am – 5pm |
| Wednesday | 8am – 5pm |
| Thursday | 8am – 5pm |
| Friday | 8am – 5pm |